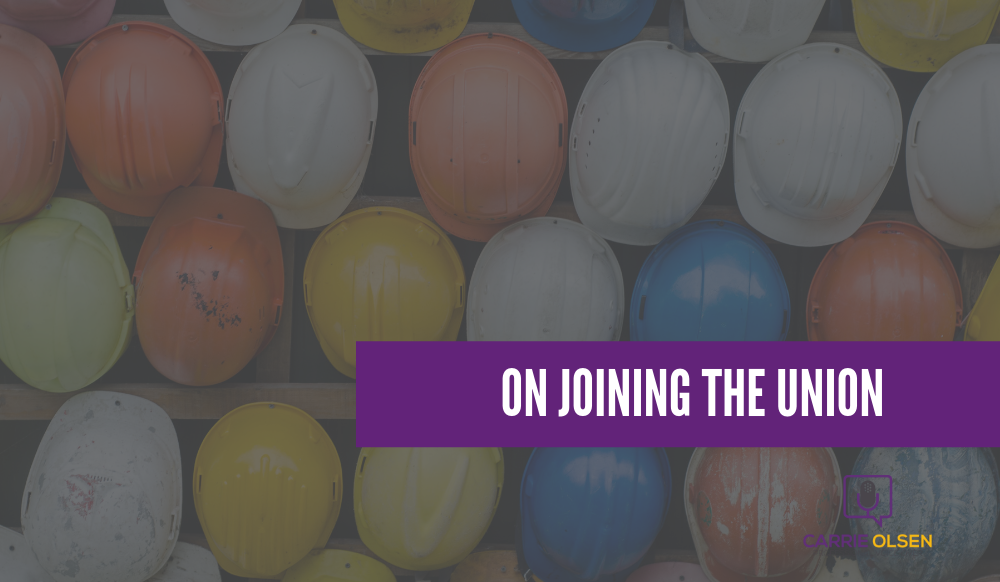 On joining the union

I'll be honest. I haven't booked the right kind of work for me to need join the union yet. I'm totally open to it, and I kind of hoped I would have gotten some crazy huge jobs that necessitated my joining by now, but that hasn't happened. I'm still doing great in my career, though. And at this point I honestly wonder if joining the union as a result of booking one big union job would even be worth it. I'm making a living doing voiceovers, and I've never done a union job. If I joined and had to stop working with the clients I've built up to this point, I'd be back to working part-time (or not working at all). I know I could convert some of the work I'm currently doing to union work, but what if my clients didn't go for it? I'm sure some would, but I'm also sure that some wouldn't.
Which begs the question: Should I even be concerned with joining the union?
There were some great pros and cons discussed during a WOVO Twitter chat. I'll highlight the most compelling ones here.
Pros:
Pension and health insurance
Set, and often better, pay for jobs (I won't say union scale is universally better)
Guaranteed pay
Faster payment
You get voting rights
Cons:
You can no longer do non-union work
You have to pay an initiation fee
Pension and health insurance would be nice. But as long as I'm able to pay out of pocket for my health insurance from my earnings doing non-union work, I don't see the need to make the switch.
If you're just getting started in VO, chances are most of the jobs you'll come across will be non-union until you get an agent. So, just work on building up your business as much as possible with your non-union clients. If the opportunity to join the union does present itself, just weigh your pros and cons. If you're getting enough union work to justify potentially losing some of your non-union clients, then go for it. And let me know how it goes.
Good talk,
Carrie