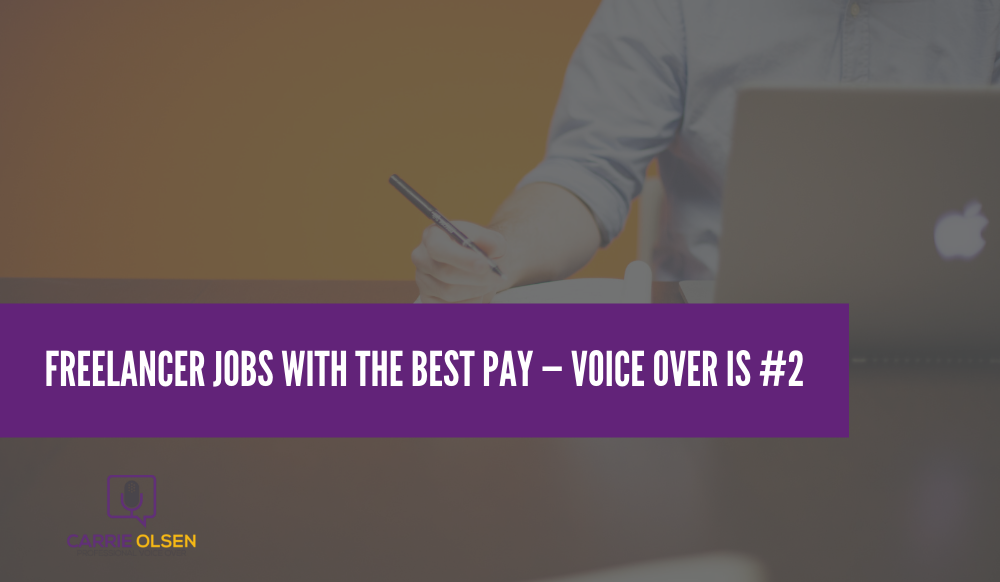 Freelancer Jobs With the Best Pay — Voice Over is #2
If you're anything like me, you were shocked to discover that voice over is a full-fledged industry, with people making a full-time living simply talking into microphones. But after being in the business for over a year and full time for ten months, I know that isn't just possible to make a living doing freelance voice work; you can make a good living. Time Magazine confirmed that in a recent article, citing voiceover work as the number two highest paying freelance job you can do from home.
Preeetty awesome.
Of course the hourly rate is averaged out. There are many VOs who will work for near scraps, and some won't turn on their microphone for under $500. I haven't averaged out what my hourly rate would be if I were to spread it across a 40 hour work week, and I know I've had many hours that earned me more, but $72/hour… isn't bad at all. Though I do feel bad for those poor programmers with all their school and code and staring at computers, still making $11/hour less on average than VOs get for playing all day 🙂
Not to make it sound like it's all fun and games, but at the end of the day, I know I'm fortunate to get to do what I do every day.
If you'd like to see what voice over is all about, grab up this guide to getting started.
Good talk,
Carrie