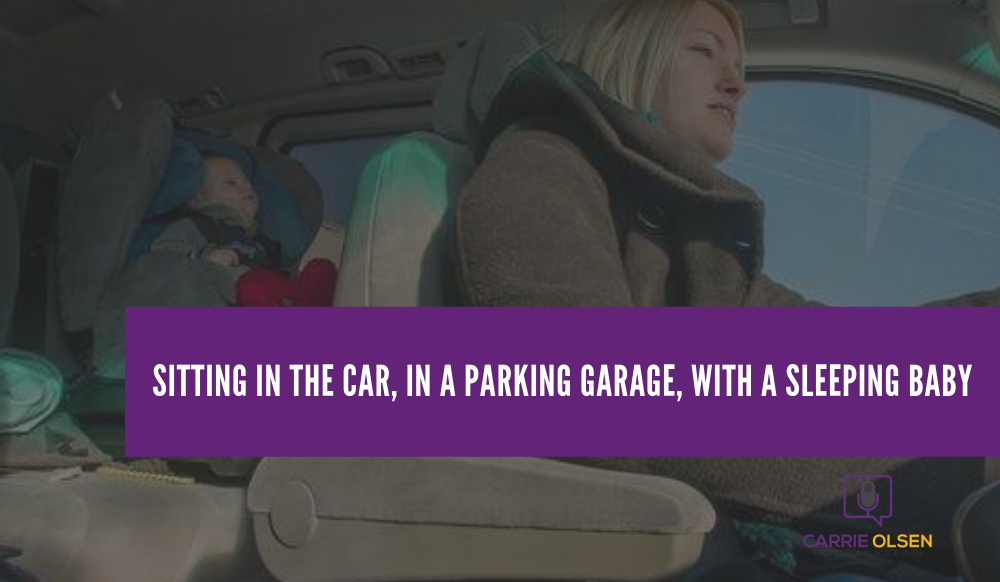 Sitting in the car, in a parking garage, with a sleeping baby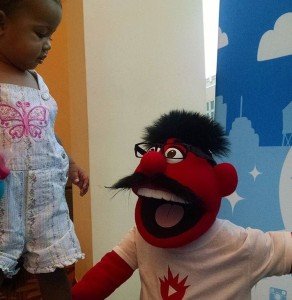 Today, I'm at a podcasting conference (my husband and I podcast about money and marriage). Leading up to the conference, I hadn't put a whole lot of thought into my expectations or what sessions I would want to attend. But when we got here, I got super pumped about meeting people we've known online for a long time — AND I saw that Linda Holmes from NPR's Pop Culture Happy Hour podcast would be here and would be speaking on a panel. I LOVE Pop Culture Happy Hour. I've been a listener for years. So I went total fangirl and got pumped about seeing the panel.
But, I've got a baby here. And she's awesome, but she doesn't really care if I meet my podcast/pop culture idols or not. It's nap time. So, I'm reading live Twitter feeds about the panel (which are really good) while Baby and I hang out in the parking garage to nap (the hotel was booked by the time we tried to get a room, and I didn't want to drive all the way back to my cousin's — where we're staying — to put her down).
It's cool, though. It's so funny how you can get so much out of conferences like this just by seeing the bullet points. Amelie (my babe) didn't want to sit through all of Pat Flynn's keynote. Not that she wasn't interested, but there was just such a long hallway in the lobby that was perfect for running up and down. But I got to peek in every couple of minutes, and just from the notes he had up on the PowerPoint presentation, I got little bursts of excitement and motivation. I mean, I'm blogging right now. From the parking garage of a hotel. That's got to tell you something.
There might not be a whole lot going on in that conference that I don't know or that I haven't heard before. But just being here around other people who run their businesses online and getting snippets of motivating keynotes is worth being here. I do want to grow my voiceover business. And I work on it every day. But there are things I have been putting off (like blogging) because… well, basically because I'm a wait-until-it's-perfect-er. And it's never perfect, so there you go.
If you're a voice actor in any stage — wannabe, total newbie, part-time, or full-time — let me know how things are going for you. What is your biggest frustration in growing your business? What have you found most helpful?
Well, the babe is waking up. Maybe we can make it to the next round of sessions.
Good talk,
Carrie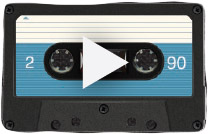 Podcast: Play in new window | Download