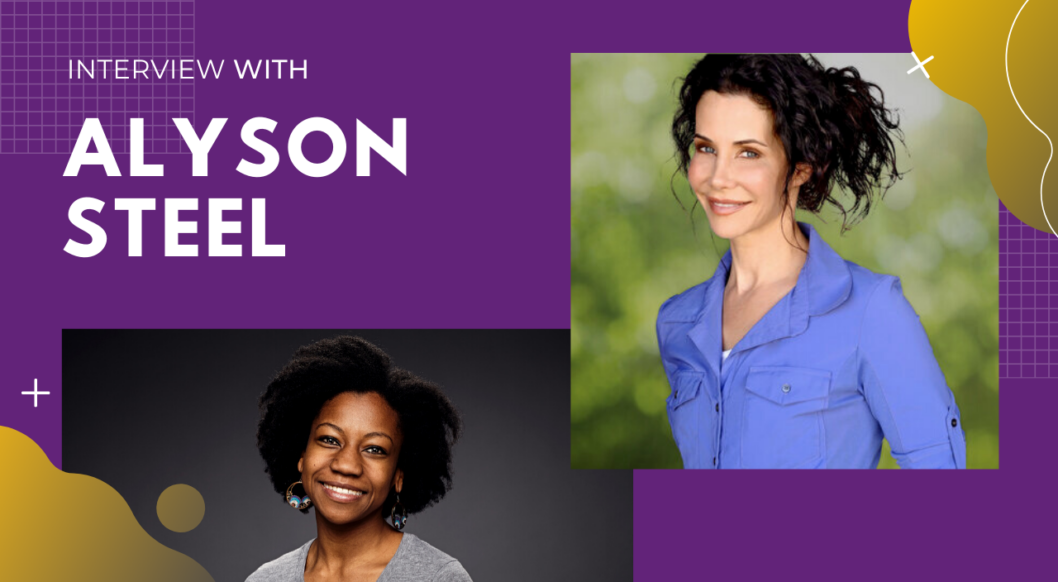 Voice over Coaching with Alyson Steel
Alyson is a graduate of NYC's High School of Performing Arts (from the movie "Fame"). She received her B.A. from Queens College while doing recurring work on the soap opera "Another World" as well as on-camera commercials. Alyson decided to go back to school and earned her MFA in Dramaturgy from SUNY Stony Brook. She then moved to Los Angeles and it was only then that the VO bug hit her and began doing extensive Voice Over work.
23:45 What's your background?
21:14 What do you mean when you said you can't uphold your demo?
19:07 What's your background as a coach? What do you love about coaching?
17:05 Do you coach beginners?
15:51 What genre or genres of voiceover do you coach in?
14:45 What is important for someone interested in voiceover, to look for in a coach?
13:26 When should a voice talent start seeking a coach?
12:53 What do voice talent learn when they're coaching with you?
11:49 How long do you typically work with students?
10:12 How regularly do you recommend students work with you? Weekly?
09:15 What is your take on demos?
08:17 When should students make them?
06:43 Weird question. Do you have preferred demo producers that you recommend students use?
05:17 What is your involvement in the demos of your students?
04:42 Is a student ever done coaching with you? How do you help them determine next steps?
02:21 Brag on yourself/your student. What is your greatest accomplishment in the industry, as a voiceover actor, voiceover coach? What are you proud of, what students are you proud of? No pressure to mention names.
Interested in voice coaching with Alyson?


Join the Voiceover Start-Up
Facebook Group
Our supportive online community is the best place to connect with others just like you and kick start your voice acting career.