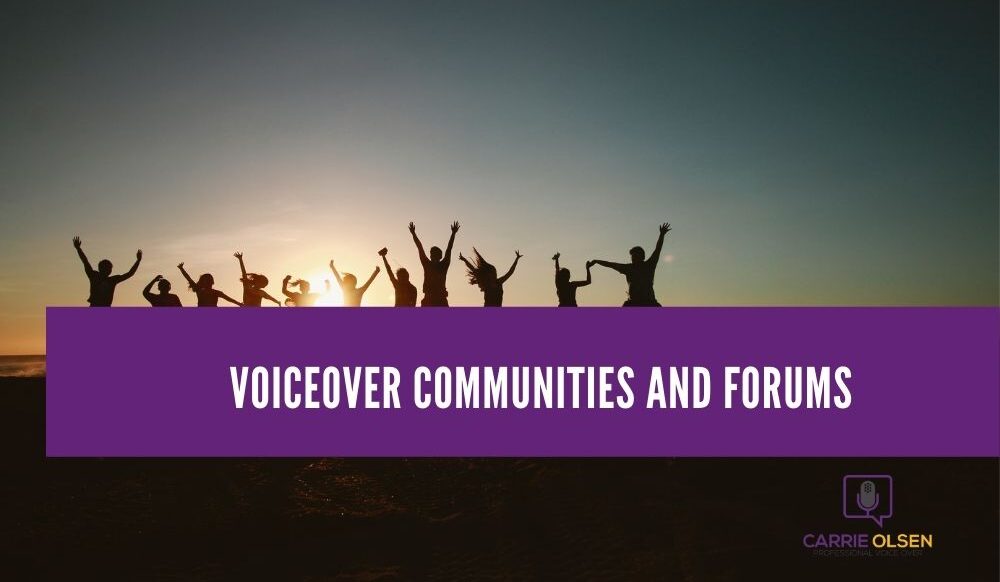 Voiceover Forums and Communities
When you're holed up in your closet recording, you can't just walk down the hall and knock on your co-worker's cubicle to ask a question. So you've got to find your own virtual water cooler to talk shop. You'll get familiar with how the business of voice over works and what it truly takes to make it pretty fast by getting involved in some online voiceover communities.
Here are a few of the best online voiceover chat forums I've found.
The Voiceover Start-Up Group
Naturally, I'm biased. But the Voiceover Start-Up Facebook group is a great place and voiceover community to start for voice actors (and aspiring voice actors) at all levels who want to rub shoulders with their peers while learning a ton and being challenged to do their best.
Voice Over Professionals on LinkedIn
This is a very active group on LinkedIn that has members on every level -- from "I don't have a microphone yet" to six-figure pro. The discussions are mostly helpful, and you can always sift through old comments to learn the latest opinions on what microphone is best or whether pay-to-play sites are a good thing or not.
Voice-Over Pros Facebook Group
This is another great group of voice actors, but this one seems to have more active professionals than the LinkedIn group. But there is still great discussion and interaction around the same kinds of topics.
Voiceover Universe Facebook Group
There is an actual site for Voiceover Universe, but I have found the Facebook page to be more helpful and involved. It's a larger group than the other Facebook group, and there is a lot of good information for new and seasoned VOs.
This is a great and very active voiceover forum. There are threads here from many moons ago, but there is still lively discussion that goes on today.
Join our community, the Voiceover Success Intensive
You'll spend enough time alone in your voiceover booth (or closet!) when you're recording. For all the other stuff, take advantage of a community of other voice actors on the same journey you're on.
Learn more about The Voiceover Success Intensive membership here!